Interested in booking a private event? Check out the options available on the Private Events page.
Wednesday, June 20 at 6:00 PM
Toyota Dealers FC Cincinnati Fan Show
Beer and Soccer; What a great combination!

Mo Egger and Tom Gelehrter are back for the Toyota Dealers FC Cincinnati Fan Show. The broadcast will be live from 6:00p - 7:00p on ESPN1530. Come grab a beer, take an in-depth look at the team, and ask some questions of Tom, Mo, and their guests!
Sunday, June 24 at 9:30 AM
Yoga + Brunch supporting Project Yoga
Come out for free yoga and stick around for an amazing brunch prepared by Catch-a-Fire Pizza. Classes are free, but donations to Project Yoga are gladly welcomed. They help sustain over 15 classes to at-risk and underserved people in our area.

If you haven't had Catch-A-Fire brunch then you are missing the best-kept secret in Oakley! Stick around for brunch!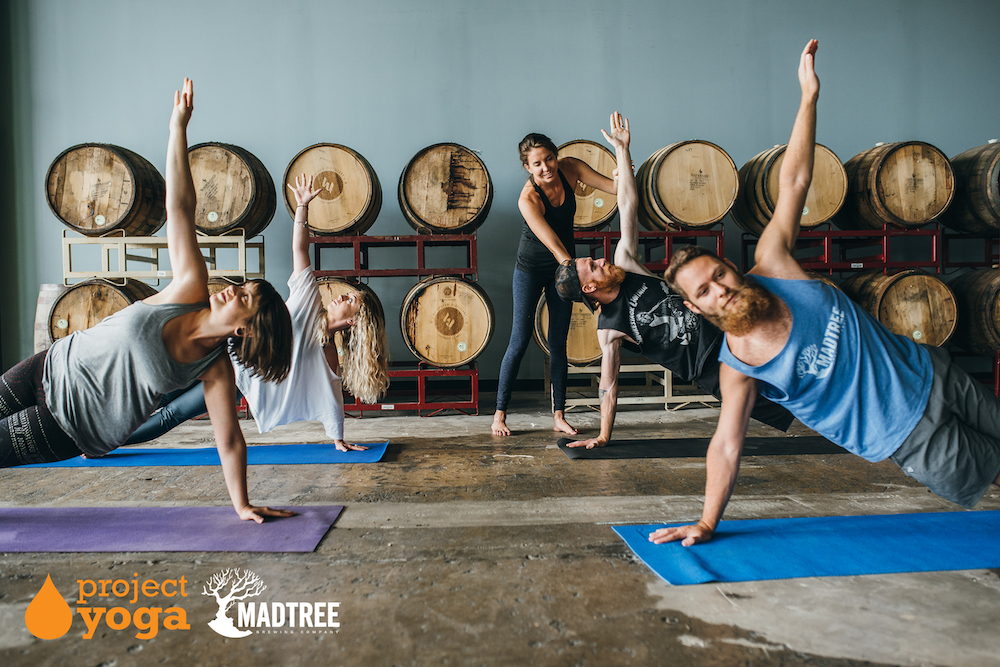 More Info
Monday, June 25 at 7:00 PM
Smarty Pints Trivia
Smarty Pints is hosting weekly trivia in the beer garden! Assemble your teams and compete for gift card prizes for the top 3 teams.

1st: $50
2nd: $25
3rd: $15

More Info